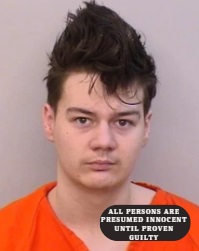 Today, September 13th, Kaden S. Peloquin, 19, Lake Charles, pled guilty to First Degree Rape and was sentenced to life in prison at hard labor by Judge Robert Wyatt.
In 2020, Peloquin forced the victim, who was under 13 at the time of the crime, to have sexual intercourse with him on multiple occasions.
Assistant District Attorneys Charles Robinson and Taylor Alexander handled the case for the Calcasieu Parish District Attorney's Office.