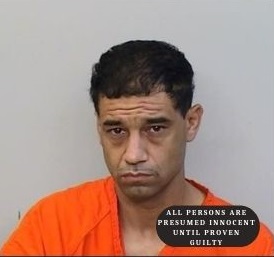 Today, July 21, 2023, Judge Robert Wyatt sentenced Blaine K. LeCompte, 44, Lake Charles, to 25 years in prison on one (1) count Vehicular Homicide; and 5 years in prison on each of the two (2) counts of First Degree Vehicular Negligent Injuring.

The sentences are to be served at hard labor without the benefit of probation, parole, or suspension of sentence. The sentence for Vehicular Homicide is to be ran consecutively to the sentences of First Degree Vehicular Negligent Injuring which is to be ran concurrently. He was sentenced to a total of 30 years.

In 2021, LeCompte rear-ended an 18-wheeler while under the influence of drugs and alcohol. There were three other passengers in the vehicle, one of which was a toddler who passed away at the scene.

Assistant District Attorney Conrad Huber prosecuted the case for the Calcasieu Parish District Attorney's Office.