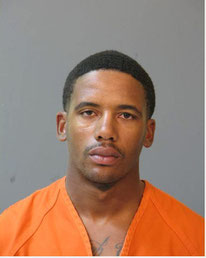 On April 6, 2017, a Calcasieu Parish District Court jury found David Billy Parker Jr., guilty of two (2) counts of Armed Robbery with a Firearm and two (2) counts of Possession of a Firearm by a Convicted Felon.
On November 15, 2015, at approximately 2 a.m., Parker entered the America's Best Suites on Lakeshore Drive, Lake Charles, Louisiana.  He brandished a revolver upon Richard Evans, a hotel clerk, and demanded money in the safe and cash drawer of the hotel.  Parker fled the scene with several hundred dollars in cash.
On November 17, 2015, Parker robbed Amanda Williams, the manager of Payday Money on Prien Lake Road at gunpoint with a dark colored revolver. He was observed fleeing the scene on the surveillance video of a nearby business. Parker stole more than $1600 in cash. Parker was recognized by law enforcement officers on the video, which led to the victims providing a positive identification on photographic line ups. Parker was later arrested pursuant to an arrest warrant.
Lead detective was Dustin Gaudet with the Lake Charles Police Department. Judge Guy Bradberry set sentencing for May 17, 2017. Due to Parker's numerous prior felony convictions, Prosecutor Jacob Johnson intends to file a habitual offender bill.