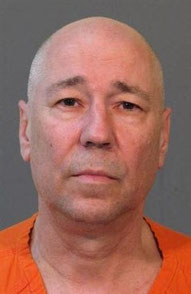 On February 5, 2016 a jury convicted Mark Anthony Broussard, 60, of several sexually related offenses. He was found guilty of two counts of Aggravated Rape, one count of Molestation of a Juvenile, one count of Oral Sexual Battery and one count of Aggravated Oral Sexual Battery.
            Broussard, a former priest, was convicted of sexually assaulting two male altar servers several decades ago. One victim was assaulted between July 1, 1986 and September 6, 1988, while the other was assaulted between September 6, 1988 and July 1, 1991. Both victims were under the age of 12 when the abuse began.
            Judge David Ritchie ordered the defendant to be taken into custody pending sentencing. Sentencing is set for March 11, 2016 at 9 a.m. Broussard faces life in prison for the Aggravated Rape charges.
            Detective Katherine LeBlanc investigated the case for the Calcasieu Parish Sheriff's Office.
            First Assistant District Attorney Cynthia Killingsworth prosecuted the case for the Calcasieu Parish District Attorney's Office with the help of Assistant District Attorney Jacob Johnson.