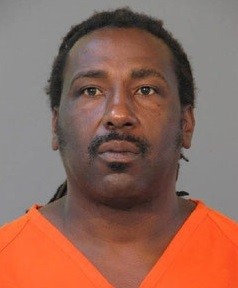 On December 16, 2015 Judge Robert Wyatt sentenced Joseph Herbert Bargeman, 46, to 25 years in prison. The first 10 years of the sentence with the Louisiana Department of Corrections will be served without the benefit of probation, parole or suspension of sentence. 
            Bargeman pleaded guilty on August 17, 2015 to one count of Forcible Rape. The incident occurred on May 30, 1991 in Lake Charles and remained unsolved until recent years. The victim, an 18-year-old woman, was leaving a restaurant on Highway 171 when Bargeman entered her vehicle from the passenger door and forced her into the backseat. He then took her to Fitzenreiter boat launch, stripped her of her clothing and brutally raped her before she was able to escape. DNA from the victim's rape kit was matched to Bargeman in 2013.
            Detective Hope Sanders served as the lead detective on the case for the Lake Charles Police Department.
            The case was prosecuted by Assistant District Attorney David Kimball for the Calcasieu Parish District Attorney's Office. Assistant District Attorney Jacob Johnson handled the sentencing.