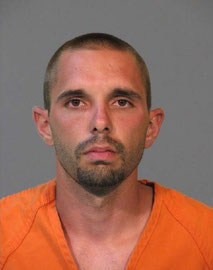 On November 6, 2015 Judge David Ritchie sentenced William Chester Farry to life in prison with the Louisiana Department of Corrections. The sentence will be served without the benefit of probation, parole or suspension of sentence.
            Farry was convicted of Armed Robbery on June 17, 2015. Farry entered a Sulphur home on May 30, 2009 and demanded money from two individuals inside. Armed with a baseball bat, he tied both victims up and put them in a closet. Farry took a firearm and a pouch of foreign currency from the home.
            The Calcasieu Parish District Attorney's Office filed a Habitual Offender Bill, because Farry has two prior felony convictions for Simple Burglary. A hearing was held to prove the previous convictions, and the law requires a sentence of life imprisonment under these circumstances.
             Detective Brent Young investigated the case for the Calcasieu Parish Sheriff's Office.
                 Assistant District Attorney Ross Murray prosecuted the case for the Calcasieu Parish District Attorney's Office with the help of Assistant District Attorney James Sudduth.