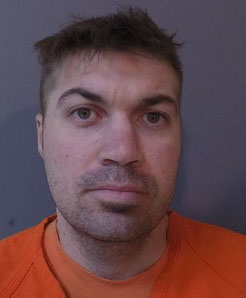 On November 4, 2015 Judge Ron Ware sentenced Derek Paul Cooper, 29, to 18 years with the Louisiana Department of Corrections.
            Cooper pleaded guilty on June 24, 2015 to one count of Vehicular Homicide. The conviction stems from an incident that occurred on September 27, 2014. Cooper was driving eastbound in the westbound lanes of Interstate 10 in the Sulphur area. He collided with another vehicle driven by 31-year-old Jeremy Olivier. Olivier was pronounced dead at the scene. At the time of the crash, Cooper's blood alcohol content was 0.24, three times the legal limit.
            Judge Ware ordered Cooper to serve 18 years in prison, with three years suspended and credit for time served. The first five years of the sentence must be served without the benefit of probation, parole or suspension of sentence. Following his release, Cooper will be on supervised probation for two years.
            Sergeant Chester Gremillion handled the case for the Sulphur Police Department.
            Assistant District Attorney David Palay handled the case for the Calcasieu Parish District Attorney's Office.