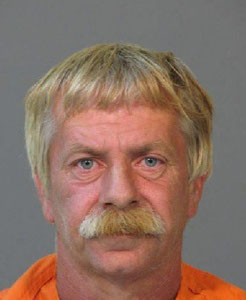 On September 24, 2015 a jury unanimously convicted Terry James Goodeaux, 52, of two counts of Sexual Battery and one count of Attempted Simple Battery.           
            Goodeaux was convicted of attempting to touch a seven-year-old girl on July 24, 2013. He was also convicted of inappropriately touching two seven-year-old girls on August 7, 2013. Goodeaux lived in the same Lake Charles neighborhood as the victims. Another neighbor witnessed the August incident.
            Judge David Ritchie set sentencing for December 11, 2015 at 9 a.m. following a pre-sentence investigation. Because the Sexual Battery victims were under the age of 13, Goodeaux faces a minimum mandatory sentence of 25 years in prison without the benefit of probation, parole or suspension of sentence on each count.
            Detective Cinnamon Salvador investigated the case for the Calcasieu Parish Sheriff's Office.
            Assistant District Attorney LaKetha Holmes handled the case for the Severe Child Abuse Division of the Calcasieu Parish District Attorney's Office with the help of First Assistant District Attorney Cynthia Killingsworth.