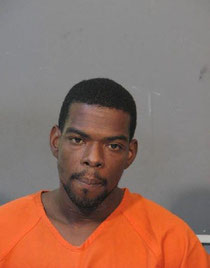 On September 21, 2015 a jury unanimously convicted Timothy Aaron Dangerfield of Second Degree Murder.
            Dangerfield was found guilty of killing his girlfriend, Sha'Crista Nicole Jones, on September 29, 2011. Jones, 21, was found shot, stabbed and beaten in a home on General Patton Street. The incident continued with Dangerfield attempting to break into a home on Tulip Street and pointing a firearm at law enforcement officers. Dangerfield tested positive for PCP following the incident.
            Judge David Ritchie set sentencing for November 6, 2015 at 9 a.m. Dangerfield faces a mandatory life sentence in prison.
            Sergeant Lecia McCullough served as the lead detective on the case for the Lake Charles Police Department.
            Assistant District Attorney Rick Bryant handled the case for the Calcasieu Parish District Attorney's Office with the help of Assistant District Attorney Ross Murray.