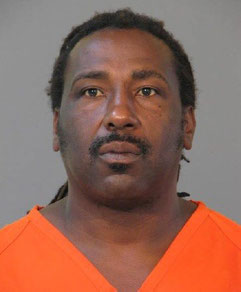 On August 17, 2015, Joseph Herbert Bargeman entered a no-contest plea to one count of Forcible Rape in front of Judge Robert Wyatt.
            On May 30, 1991, an 18-year-old woman left a restaurant on Highway 171 in Lake Charles. A man, who was later identified as Bargeman, entered her vehicle from the passenger door and forced her into the backseat. Bargeman then took the victim to the Fitzenreiter boat launch, stripped her of her clothing, and brutally raped her. The victim was able to get away, and it wasn't until 2013 that Bargeman was identified as the suspect. DNA from the victim's rape kit matched that of Bargeman.
            After Bargeman was initially arrested, Judge Wyatt released him on a pre-trial release program over the State's objection. Bargeman remained out on bond and was not taken into custody following the plea, again over the State's objection. Judge Wyatt gave the defendant until September 14, 2015 to report to the Calcasieu Correctional Center, to which the State once again objected.
            A pre-sentence investigation was ordered, and sentencing was set for December 16, 2015 at 9 a.m. Bargeman faces 5-40 years in prison.
            Detective Hope Sanders served as the lead detective on the case for the Lake Charles Police Department.
            The case was prosecuted by Assistant District Attorney David Kimball for the Calcasieu Parish District Attorney's Office.