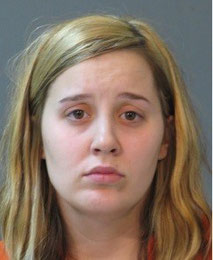 On July 21, 2015, Brittney S. Woodcock, 26, pleaded guilty as charged to Negligent Homicide in front of Judge Sharon Wilson.
            On April 1, 2014, a six-month-old baby died while under Woodcock's care. Woodcock was the primary caretaker at the time of the child's death and left the child unattended. The baby was left propped up on a pillow with a bottle. When Woodcock returned, the infant was wedged between the wall and a mattress.  Woodcock was under the influence of illegal substances at the time.
            A pre-sentence investigation was ordered, and sentencing was set for October 14, 2015. Because the infant was under the age of 10, Woodcock faces two to five years in prison.
            Detective Beth McGee handled the case for the Calcasieu Parish Sheriff's Office.
            Assistant District Attorney Laketha Holmes prosecuted the case for the Severe Child Abuse Division of the Calcasieu Parish District Attorney's Office.