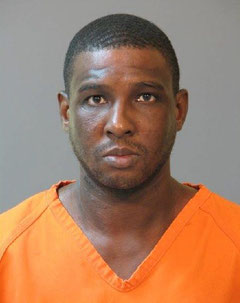 On June 25, 2015, Desmond Lamar General pleaded guilty to two counts of Distribution of CDS II in front of Judge Guy Bradberry.
            During August and September of 2011, General was found to be distributing crack cocaine on separate occasions by the Combined Anti-Drug Team. The incidents took place in Lake Charles.
            Judge Bradberry sentenced General to 15 years with the Louisiana Department of Corrections and gave him credit for time already served. General must serve 85 percent of the sentence before he will eligible for parole.
            The cases were handled by several members of the narcotics taskforce.
            Assistant District Attorney Hope Buford and Assistant District Attorney Brett Gaspard prosecuted General's cases for the Calcasieu Parish District Attorney's Office.