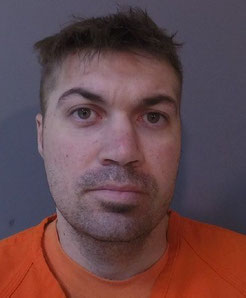 On June 24, 2015 Derek Paul Cooper pleaded guilty as charged to one count of Vehicular Homicide in front of Judge Ron Ware.

On September 27, 2014, Cooper was driving eastbound in the westbound lanes of Interstate 10 when he struck another vehicle. Jeremy Olivier, 31, was the driver of the other vehicle and died at the scene. Cooper's blood alcohol content was 0.24 at the time of the incident.

A pre-sentencing investigation was ordered by Judge Ware, and sentencing was set for Wednesday, November 4, 2015, at 10 a.m.

Sergeant Chester Gremillion handled the case for the Sulphur Police Department.

Assistant District Attorney Dave Palay handled the case for the DWI section of the Calcasieu Parish District Attorney's Office.