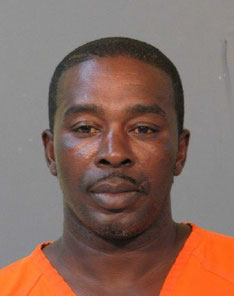 On Wednesday, May 27, 2015 Judge G. Michael Canaday sentenced David Wayne Sims to life in prison plus an additional 50 years, all with the Louisiana Department of Corrections.
A jury convicted Sims of Aggravated Rape and Sexual Battery on May 1, 2015. Sims was convicted of raping a female between January 1, 2009 and September 6, 2012. He was also convicted of inappropriately touching another female between January 1, 2011 and September 6, 2012. Both females were juveniles.
Judge Canaday ordered the two sentenced be served consecutive to one another and all time be served without the benefit of probation, parole or suspension of sentence.
Detective Joe Savoie handled the case for the Lake Charles Police Department.
Assistant District Attorney LaKetha Holmes prosecuted the case for the Severe Child Abuse Division of the Calcasieu Parish District Attorney's Office with the help of Assistant District Attorney Tara Hawkins.