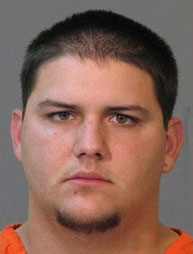 On April 20, 2015 Trent Alan Dubroc, 25, pleaded guilty to one count of manslaughter in front of Judge David Ritchie.
            A one-year-old suffered a large skull fracture while in Dubroc's care at some point between September 26, 2013 and September 28, 2013. The child was diagnosed with a significant brain injury and died shortly after the incident.
            Dubroc was sentenced to 40 years with the Louisiana Department of Corrections.
            Assistant District Attorney Lori Nunn prosecuted the case for the Calcasieu Parish District Attorney's Office.