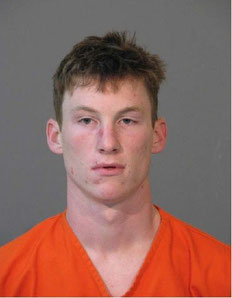 On April 13, 2015 Ryan Allen Adams entered a guilty plea to one count of vehicular homicide.
Adams was driving a vehicle on October 19, 2013 when the vehicle left the roadway and struck a pole. Hannah Clair McVey, 18, was the front seat passenger and died as a result of her injuries. Adams had a blood alcohol level above the legal limit and also had tetrahydrocannabinol (THC) in his system. A backseat passenger was also injured in the crash.
Judge Ron Ware ordered a pre-sentence investigation and set sentencing for July 31, 2015.
Assistant District Attorney Bobby Holmes handled the case for the Calcasieu Parish District Attorney's Office.