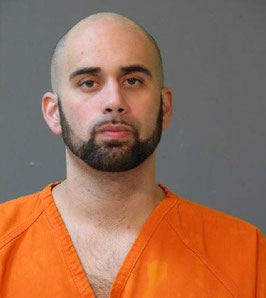 On January 30, 2015 Judge G. Michael Canaday sentenced Jason Scott Bennett, 33, to 20 years with the Louisiana Department of Corrections for one count of Vehicular Homicide. Eight of those years will be suspended, leaving Bennett to serve 12 years in prison.
Bennett entered a no-contest plea to Vehicular Homicide on December 1, 2014.
The incident occurred on September 24, 2012 on the I-10 Bridge. Bennett was the driver of a Dodge Caliber that struck the rear of a tow truck. The front seat passenger of the Caliber, 27-year-old Derrick Stephen Barton, was pronounced dead at the scene. At the time of the incident, Bennett was under the influence of narcotics.
The prison sentence imposed will be served consecutively to any other time Bennett may be facing. Judge Canaday also ordered Bennett to be placed on five years of supervised probation following his release.
Sergeant John Benoit served as the lead investigator on the case for the Lake Charles Police Department.
Assistant District Attorney Tara Hawkins prosecuted the case for the Calcasieu Parish District Attorney's office.