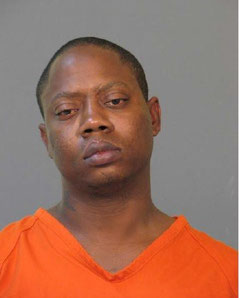 On January 21, 2015 Judge Ron Ware convicted John J. Landry, III of Second Degree Murder and Simple Robbery.
Landry was convicted of tying up and robbing 83-year-old Preston "Pops" Leblue on July 12, 2012. During the incident, Landry stuffed cloth in Leblue's throat causing him to suffocate. The murder occurred in an apartment at 333 Mill Street in Lake Charles.
Landry was sentenced immediately following the verdict to life in prison with the Louisiana Department of Corrections without the benefit of probation, parole or suspension of sentence. He also received seven years in prison on the simple robbery charge concurrent to the life term.
Sergeant Richard Harrell and Sergeant Franklin Fondel handled the case for the Lake Charles Police Department.
Assistant District Attorney Rick Bryant handled the case for the Calcasieu Parish District Attorney's office with the help of Assistant District Attorney Ross Murray.