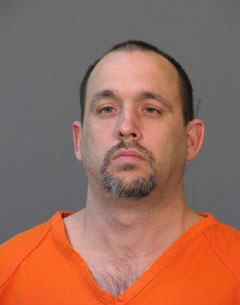 On January 20, 2015 Judge Guy Bradberry sentenced Christopher Shane Benoit to 34 years with the Louisiana Department of Corrections. Benoit pleaded guilty on October 7, 2014 to one count of Aggravated Incest, victim over the age of 13, and two counts of Indecent Behavior with a Juvenile, victim over the age of 13.
Benoit admitted to sexually assaulting three different female victims, all juveniles. He was sentenced to 20 years in prison on the Aggravated Incest charge and seven years in prison on each of the Indecent Behavior with a Juvenile charges. All time was ordered to be served consecutively, and Benoit must also register as a sex offender for the remainder of his life.
Detective Cory Myers and Lieutenant Elizabeth Zaunbrecher handled the case for the Calcasieu Parish Sheriff's Office.
Assistant District Attorney Laketha Holmes prosecuted the case for the Severe Child Abuse Division of the Calcasieu Parish District Attorney's Office.