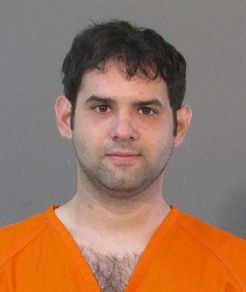 On January 14, 2015 a jury convicted Darren Ross Cruz of Second Degree Battery.
Cruz was convicted of battering a man on August 7, 2011. The incident occurred in a duplex on South Tallowood Drive in Lake Charles. The victim suffered a facial fracture.
Judge G. Michael Canaday ordered the defendant to be placed in custody pending sentencing, which is set for January 28, 2015 at 9 a.m.
Detective Lecia McCullough was the lead detective on the case for the Lake Charles Police Department, while Corporal Alan Markham was the initial reporting officer.
Assistant District Attorney Tara Hawkins handled the case for the Calcasieu Parish District Attorney's office with the help of Assistant District Attorney Brittany B. Chavis.