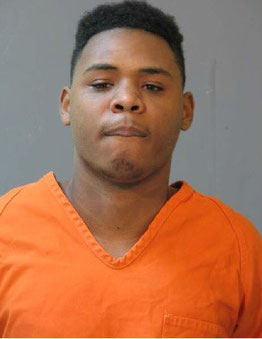 On December 3, 2014 Judge Sharon Wilson convicted Darterious Kemon Bartie of First Degree Robbery.
Bartie was convicted of robbing a man near his car at Place Vendome Apartments. The apartments are located at 1900 Prejean Drive in Lake Charles. The victim testified that Bartie and another man robbed him in the early evening of November 30, 2013.
Following the verdict, Bartie pleaded guilty on a separate case. He pleaded guilty to Theft over $1500 in reference to an incident from March 22, 2013.
Judge Wilson set sentencing for December 4, 2014 at 1:30 p.m. on both cases.
Detective Dustin Gaudet handled the case for the Lake Charles Police Department.
Assistant District Attorney Bobby Holmes prosecuted the case for the Calcasieu Parish District Attorney's Office.