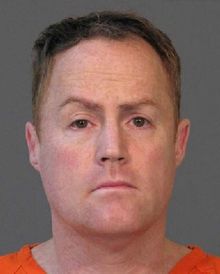 On August 6, 2014 Judge Robert Wyatt sentenced William Alexander Shupp to 36 years with the Louisiana Department of Corrections. A jury convicted William Alexander Shupp of Armed Robbery, Unauthorized Use of a Motor Vehicle and False Imprisonment with a Dangerous Weapon on June 13, 2014.
Judge Wyatt sentenced Shupp to 30 years on the Armed Robbery charge at hard labor without the benefit of probation, parole or suspension of sentence. Shupp received an additional year in prison on the unauthorized use of a motor vehicle charge and an additional five years in prison on False Imprisonment with a Dangerous Weapon charge. The time will run consecutively, totaling 36 years.
Shupp was convicted of robbing an employee of the TigerNation Store located at 1708 West Prien Lake Road in Lake Charles. He demanded money from the clerk, tied her up and then left the scene in her vehicle.
Sergeant Richard Harrell handled the investigation for the Lake Charles Police Department.
Assistant District Attorney David Kimball prosecuted the case for the Calcasieu Parish District Attorney's Office with the help of Assistant District Attorney Tony Fazzio.