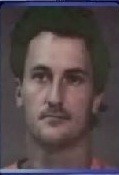 On May 19, 2014 Robert Daniel Wilkins pleaded guilty to one count of manslaughter, one count of possession of CDS II with intent to distribute and one count of possession of CDS I with intent to distribute.
Wilkins pleaded guilty to the September 21, 2014 murder of Anthony K. Fontenot. The murder took place under the Choupique Bayou Bridge off of Highway 108 south of Sulphur.
Judge Kent Savoie sentenced Wilkins to 40 years with the Louisiana Department of Corrections on the manslaughter charge. He received an additional 12 years on each possession charge to run concurrent with each other and consecutive to the other 40 years. Wilkins was sentenced to a total of 52 years.
Detective Gerald Thomas served as the lead investigator in the case for the Calcasieu Parish Sheriff's Office.
The case was prosecuted by Assistant District Attorney Rick Bryant for the Calcasieu Parish District Attorney's Office.