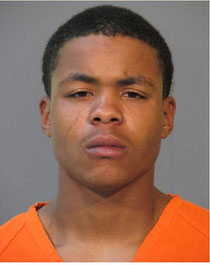 On May 15, 2014 a jury convicted Demonte Jamar Henry of Attempted Armed Robbery and Attempted Armed Robbery with a Firearm.
Henry was convicted of attempting to rob a man in September 2012. Henry was armed with a handgun when he demanded items from the victim on Doris Alley in Lake Charles.
Judge Michael Canaday set sentencing for June 13, 2014 at 9 a.m.
Detective Colby Thompson handled the investigation for the Lake Charles Police Department.
Assistant District Attorney Tara Hawkins prosecuted the case for the Calcasieu Parish District Attorney's Office with the help of Assistant District Attorney Brittany Bell.