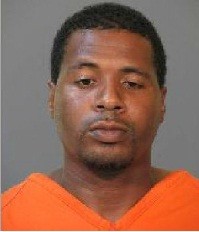 On May 15, 2014 a jury convicted Jonathan Jacito Frank of Aggravated Rape in a 20-year-old cold case.
Frank was convicted of raping a young woman at knifepoint on September 10, 1994 on Iris Street in Lake Charles. The victim was sleeping when Frank entered her apartment and began raping her.
Judge Kent Savoie set sentencing for May 22, 2014 at 9 a.m.
Lieutenant Michael Primeaux served as the lead detective in the case for the Calcasieu Parish Sheriff's Office.
Assistant District Attorney David Kimball prosecuted the case for the Calcasieu Parish District Attorney's Office.