District Attorney John DeRosier, Sheriff Tony Mancuso Donate Bikes for "Read to Ride"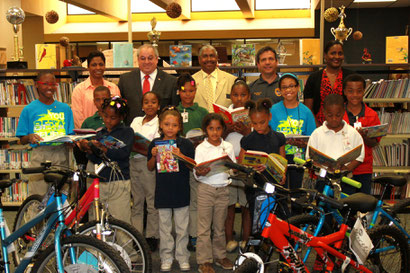 District Attorney John DeRosier and Sheriff Tony Mancuso recently delivered bikes to a Lake Charles elementary school as part of their "Read to Ride" program. Four bikes were donated to students at Ralph F. Wilson Elementary School.
The program is designed to encourage all students to read. Students are also encouraged to comprehend what they're reading. Accelerated Reading tests are given to students after they complete a book to test their comprehension. The "Read to Ride" program was designed by Wynetta Proctor, principal at Ralph Wilson Elementary.